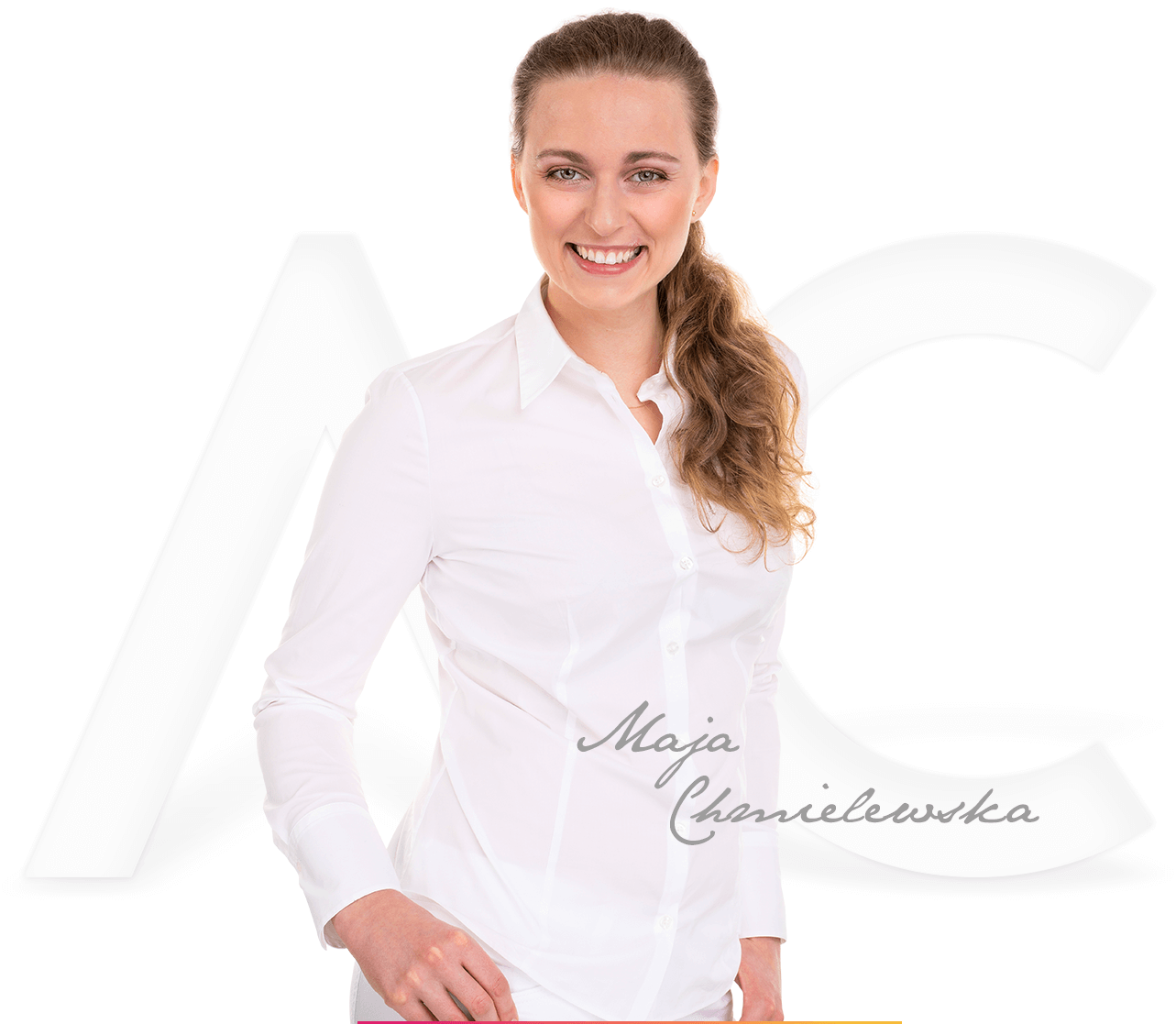 She graduated from the Medical University of Warsaw with the title of dentist. She loves to study, so she spends a huge amount of time on training and courses to provide patients with the best quality treatment possible.
She is involved in scientific work also abroad, she explores materials and techniques available in dentistry. For a year she worked at the University of Southern California in Los Angeles, conducting research and teaching students of the faculty of dentistry.
Her hobby is dental technique, thanks to which she perfectly understands the laboratory part of the work performed for our patients.
In the clinic, she deals with conservative and surgical treatment and digital protocols on a daily basis, designed to increase patient comfort and our accuracy. She approaches patients warmly and devotedly, ensuring comfort during treatment.
Privately, she loves nature and art works, her passions are diving and traveling.
For us, beauty is of great importance. At the end of each treatment, the patient's smile is the greatest joy