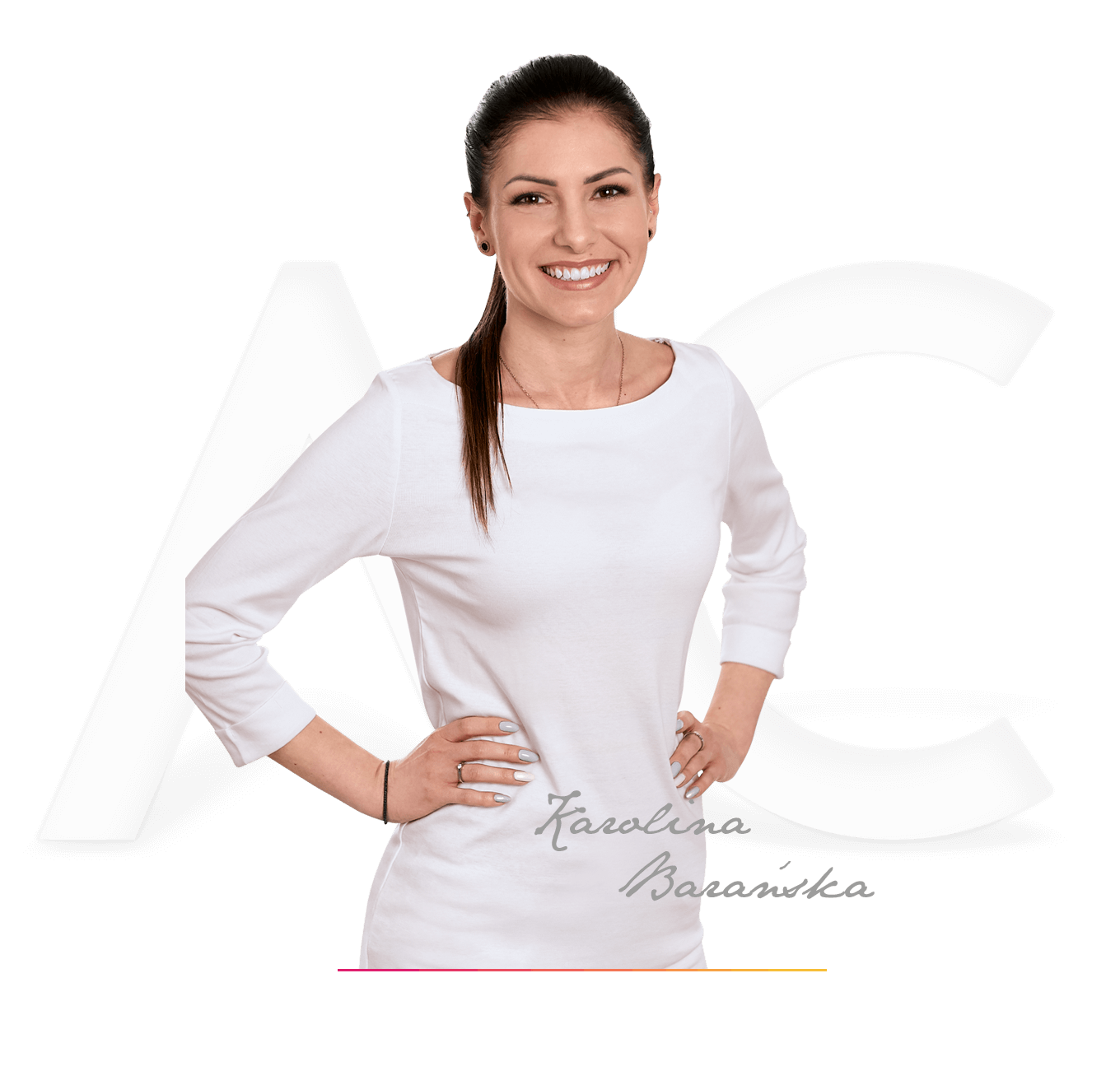 In 2014, I graduated from the TEB Edukacja school in Gdansk with a major in Dental Hygienist. Since then I have been actively working professionally.
In my free time I ride a bike and rollerblade. I love nature walks. I am an animal lover, especially of cats.
For us beauty is of utmost importance. At the end of each treatment the greatest joy is the patient's smile.